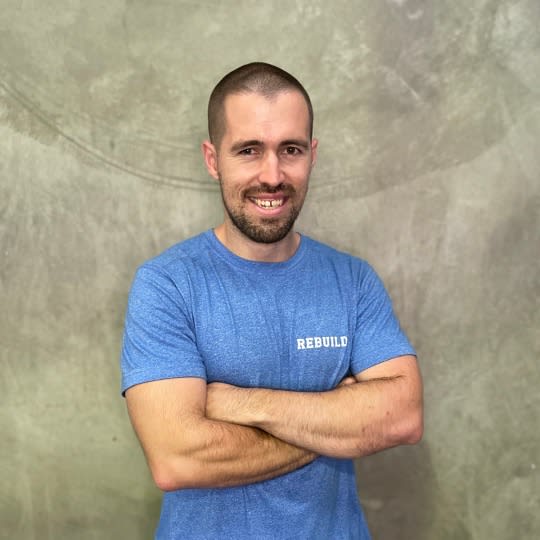 Louis Savill
Louis works with our athletes as our in-house physiotherapist, with a special interest in musculoskeletal rehabilitation.
He comes from a sporting background, playing representative basketball throughout his youth and university years. Louis started Crossfit to help with strength and conditioning for basketball and has trained at Rebuild for over 8 years.

After graduating from University with a Bachelor of Physiotherapy, he began work in private practice, gaining experience working in clinical settings, with local sports teams and in occupational health.
He is enthusiastic about health promotion and advocates for a no-nonsense, evidence-based approach for helping patients manage pain and injury.
Louis loves helping people achieve their goals and finding ways to continue their valued activity while working through their problems. He is our first port of call for members in pain and works closely with Rebuild's coaches to keep people training and modify programming when needed.

Louis is highly knowledgeable about biomechanics, human movement and strength and conditioning.
Qualifications:
Bachelor of Physiotherapy (Honours 1)

Crossfit Level 1 Trainer