The Most Effective, Relaxing Massage Therapy in Wynnum West
With Rebuild Health and Fitness, your sustained success is our only priority. Treat your body to a wide range of Muscle Therapy strategies and walk away feeling fitter and fresher than ever before.
As part of Rebuild Health and Fitness's ethos surrounding holistic health, we are pleased to welcome Ahrie Jerred to our team as a massage therapist and coach. Ahrie is a remedial massage therapist and student of exercise physiology. He is a qualified massage therapist with certificates in 3 & 4 in fitness as well as experience in dry needling, cupping and deep tissue massage.

Find The Muscle Therapy That Works Best For You
We know no two bodies react the same to treatment. That's why we offer a diverse approach to Muscle Therapy and muscle stimulation. With years of experience treating men and women of all backgrounds and body types, Rebuild Health and Fitness can help you get the most out of your training and bounce back from any workout with renewed energy.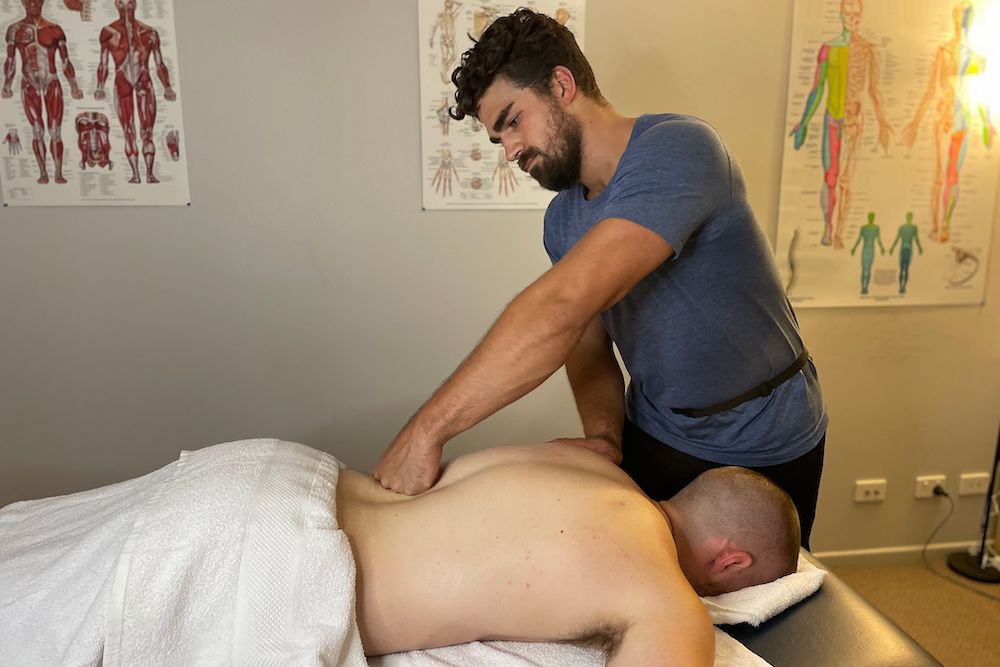 From stress relief and relaxation to management of frustrating everyday symptoms like lower back pain or neck stiffness, massage therapy is a way to holistically rejuvenate your body and mind. Our massage therapists can help you reduce your cortisol levels and manage your stress, correct bad posture, and banish anxiety from your mind. Join us in Wynnum West and disconnect from the troubles of everyday life -- our team at Rebuild Health and Fitness is waiting.
Try massage therapy and experience:
Reduced stress and anxiety levels
A lasting feeling of rejuvenation
Reduction in cortisol and insulin
Relief from shoulder, neck, and back pain
Long-term studies have shown that consistently partaking in massage therapy can lead to better overall health, reduced stress, and a robust sense of wellness. Rebuild Health and Fitness is proud to provide premium massage therapy right here in Wynnum West -- join us for a massage and feel refreshed, renewed, and rejuvenated.
Join us in Wynnum West and book a session online to get started!