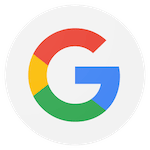 Out of all the gyms I have ever been to, Rebuild is by far the best!
Great coaches, brilliant programming, accountability, amazing people and all built on actually caring about members, their needs and goals rather than the bottom line. Value for money, this gym is second to none and it's easy to see why so many members have stayed at the gym for so long. Can not recommend you to try this gym enough. My only regret is waiting so long to give it a go.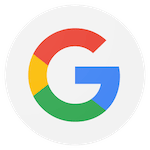 I was so hesitant to join this gym - having not worked out in a gym for a long time, I was worried I wasn't fit enough, ready enough or going to fit in.
I was completely wrong!
I am not 90 days in and absolutely love it. Firstly - no mirrors = bonus; secondly the coaches are amazing - kind, helpful and happy to help anyone no matter your fitness level ( I have never lifted weights like they do before and they were so helpful); thirdly, everyone there is really normal - just normal nice people - no egos, no intimidation - just really great people that you can chat to. I look forward to going to the gym the days I can, and work to the best of my ability (some workouts are hard! but also very rewarding). I am happy, my body is happy, and I can see and feel a difference already. If you are thinking about joining, no matter your fitness level, just do it - you really won't regret it.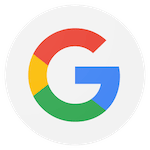 I've tried other gyms and when I joined Rebuild Health and Fitness Gym I wish I found it sooner. It's the only gym that motivates me to work out, has the best coaches and great community. Best of all, I've achieved results so quick from just joining for two months. They 100% live up to the reputation of being Brisbane's best gym. You only get the best!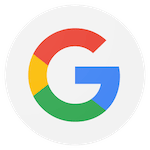 Starting at a new gym is never easy especially after you've had a one year break. I cannot recommend Rebuild Fitness highly enough I was only able to walk for 10mins without being in pain. Thanks to the Rebuild coaches and physio I have now made some fantastic progress and able to do some movements and lift weights which is what I love doing. If your thinking about starting your fitness journey do yourself a favour and give these guys a go.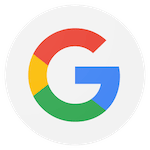 I can not commend the Rebuild coaches & training enough on getting me out of my comfort zone. I was already training at another gym & loved my fitness classes, but just wasn't seeing progress. I came in knowing I wasn't going to be smashing out pull ups & a bit scared of cross fit. I learned all exercises can be scaled to your ability so it caters for all ages & fitness levels. You are encouraged to track your workouts in a super easy app & you can't help but see your progress just by showing up & doing the work. Rebuild works out all the rest for you!! Thank you for being so passionate about what you do & your encouragement when the going gets tough!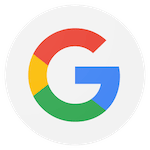 I just joined Rebuild and I am always a bit skeptical of the sale-sign-up-pitch. I have been a member of around 20 gyms up to now, from various places around the world and I can honestly say I have never been in a gym and felt so welcomed. At least a quarter of the class(full class) came up to me and introduced themselves before we started and by the end of the class everyone had pretty much said hi.
People sell their gyms as "family friendly" and "no egos" but you can't force that. Rebuilds members and coaches are 100% inclusive, friendly and welcoming. Not sale-pitch-friendly. So if you're into a friendly environment then this place is it.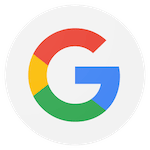 I can't recommend Rebuild enough. I was so nervous about trying this gym as it was so different from anything I'd done in the past. I'm 2 years in now and am the fittest and strongest I've ever been. Not to mention learning new skills every day! Coaches are really knowledgable, and together with the members, create a really supportive environment!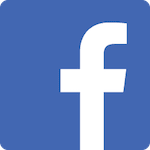 This place will motivate you in ways you thought weren't possible. A welcoming family of coaches and members to pour blood, sweat and tears amongst. What more could you want! Challenge yourself and get amongst it!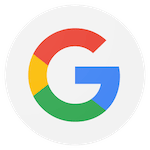 Choosing to join Rebuild was the best decision I have made for myself both physically and mentally. I haven't felt more supported in my fitness journey than what I have over the last 2 years. Their care and knowledge is second to none including women's health. All the coaches at Rebuild have supported me in my nutrition, general fitness and most recently training whilst pregnant and postpartum recovery. The support (even as far as a phone call to check in if they haven't seen me that week) to the community that has been created is evident that this gym in more than just a place to train. The coaches care for your overall health and have created a space for each individual to feel comfortable regardless of their level of fitness. Highly Recommend!!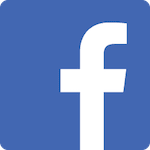 I have been at Rebuild Health and Fitness for over 3 years now and highly recommend it.
I started at Crossfit4178 after having 2 children and having not exercised on a regular basis. I had never lifted a bar bell before or completed any of the gymnastic moves. This was all very new to me.
The coaches are supportive and very well educated. The members are amazing and I have made life long friends.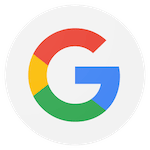 Fantastic gym! Workouts are challenging yet completely scalable to your ability level. Coaches and members make you feel very welcome. An enjoyable place to train. I'm genuinely disappointed if i miss a session during the week. Highly recommend giving it a go.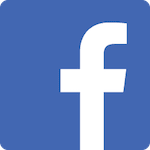 Awesome place to get fit and have fun! Has such a fantastic community with top coaches who encourage us all to support (not compete with) one another. Been going here for 5 years, only the forces of nature will make me move! ❤️💪🏼💪🏼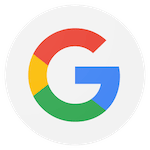 This place is sensational. As a former triathlete, gym manager and PT, I take a big interest in the quality and style of coaching advice, as well as the effort placed in developing a friendly training community. These guys are nailing it on all fronts. Like many people over 40 years old, I have injuries to manage and bad habits to undo. The professionalism, support and camaraderie in this gym is the best I've seen. Best of all, I am feeling better than I have for such a long time - stronger, more mobile and happy to work through the process every day. Bravo Team, keep it up.